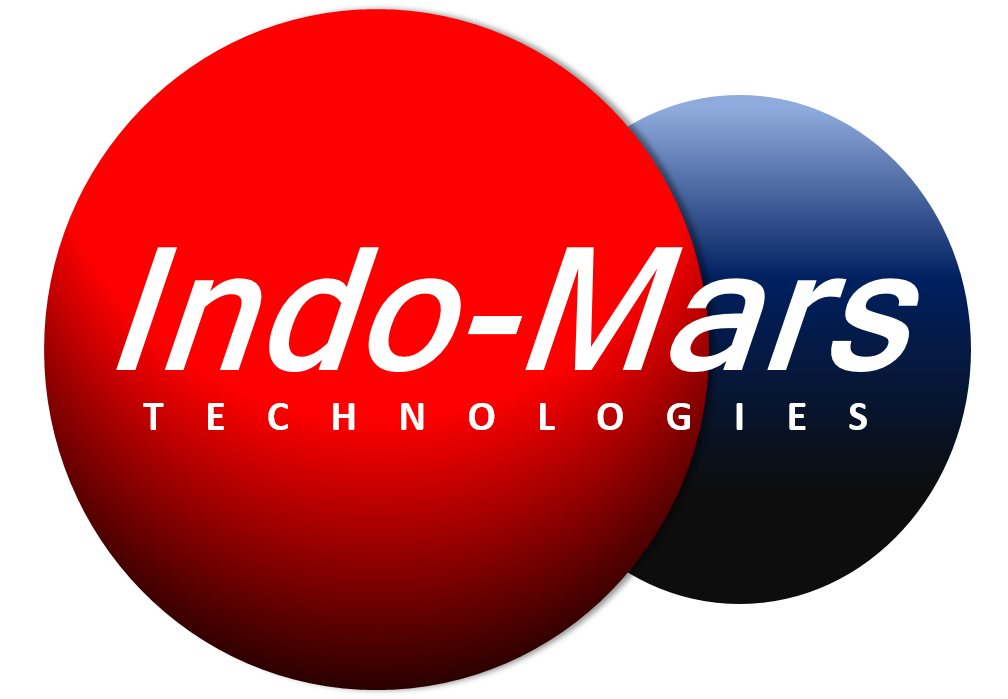 Indo-Mars

Next Generation Software Technologies

---

Indo-mars - a forward thinking high tech Internet software solution providing company, located in the heart of Silicon Valley.

The Boeing company says (2001),

" Twenty years from now we'll be putting families in space. What will you be doing? "

We foresee, we will be making earthmates to chat with Spacemates, providing complete "InterPlanet(IP)" Communications and S-Commerce(Space-Commerce) .

We provide end to end state of the art solutions for Web, cloud, mobile and desktop Platforms. Our focus areas spans through Social Networking, Graph, Mobile, Big Data, Machine learning for Enterprise, start-up and small businesses


Technology Incubators: We partner with start-ups to develop prototype applications, help them to raise Angel / VC funding.
Developers are the Heroes of Silicon Valley and for the 21st century.

The Universe is unfolding an enormous era of innovations. Software becoming like air on earth and even beyond.

DevInnovators Series - Takes you through rapid learning method - 'Tear down method' with an emphasis for innovation.
We teach ,

Angular, Angular Material / Bootstrap, Nativescript, React, Reactnative, REST APIs, Unite Test , Build and Packaging Tool Chain

NodeJS, MongoDB, Angular, Angular Material . Nativescript, React, Reactnative Goto DevInnovators Series

Start-up Incubator

This is an exclusive program to our DevInnovators series students only, for now.

IM Rapid Solutions
Software Research and Development

Design and develop software solutions for Mobile, Web, Cloud and any N-tier solutions. We practice Silicon Valley's cutting edge technology solutions as a standard.

Instant solutions with Customization like open source Content Management system (CMS), CRM, Email Campaign and Marketing solutions, UI Design

Current technologies we support includes:

Node.js, Nativescript, React, Reactnative, MEAN / MERN Stack, Microsoft .Net, Java, REST, IOT, SOA architecture, MVC, EF, WCF, WPF, J2EE, MSSQL , Oracle, MySQL, Python, Mongodb, neo4j graphdb, Jquery, Jquerymobile, Html5, Umbraco, Liferay , CMS, Google Apps, Google Appengine, Amazon AWS, Azure, Android, Black Berry, Windows phone8, FireFox OS, IOS, Sales Force, Sugar CRM
A portal for Filmmakers to submit movies to Film Festivals, manage Production process and other tools.

Silicon Valley Film Festival - An annual event that honors filmmakers from international film submissions every year.

.Net SOA architecture, MVC, EF,WCF, WPF J2EE , MSSQL , Oracle, PL/SQL, Toad, MySQL, Python, Mongodb, neo4j graphdb, IIS, Apache, Tomcat, VB.NET MCP , C#.Net, VC++, C Java, Jquery, Jquerymobile, Anqularjs, Html5, Umbraco, Liferay , cms, Google Apps, Google Appengine, Amazon AWS, Azure, Android, BB, Windows phone8, FireFox OS,ios



Silicon Valley, CA USA:

1111, W. EL Camino Real, 109-174, Sunnyvale, CA 94087

Chennai, India

Chitlapakkam, Chennai, TN. India

info @ indo-mars . com




.Net SOA architecture, MVC, EF,WCF, WPF J2EE , MSSQL , Oracle, PL/SQL, Toad, MySQL, Python, Mongodb, neo4j graphdb, IIS, Apache, Tomcat, VB.NET MCP , C#.Net, VC++, C Java, Jquery, Jquerymobile, Anqularjs, Html5, Umbraco, Liferay , cms, Google Apps, Google Appengine, Amazon AWS, Azure, Android, BB, Windows phone8, FireFox OS,ios